Likely one or more advisers have told you that you need to be on Facebook to get more customers. But are you making the most of your Facebook presence?
Got Fans But No Customers?
You may well have worked hard to get the number of page likes up to a decent level.  An impressive number of followers shows you have a well-liked brand.
A quick summary of 150 plumbers Facebook pages in Sydney (in March 2020) showed the average number of Followers was 280. That to me, indicates most plumbers are not having great success with Facebook  – if it was really working they would have pushed harder to build the follower base.
So it seems the followers are not turning them into customers. If those fans aren't buying your services, the numbers don't matter. That's why you need to know how to turn Facebook fans into customers.
The Steps To Turn Followers Into Customers
Turning fans into customers is possible if you take the right approach. Here's a summary of the steps.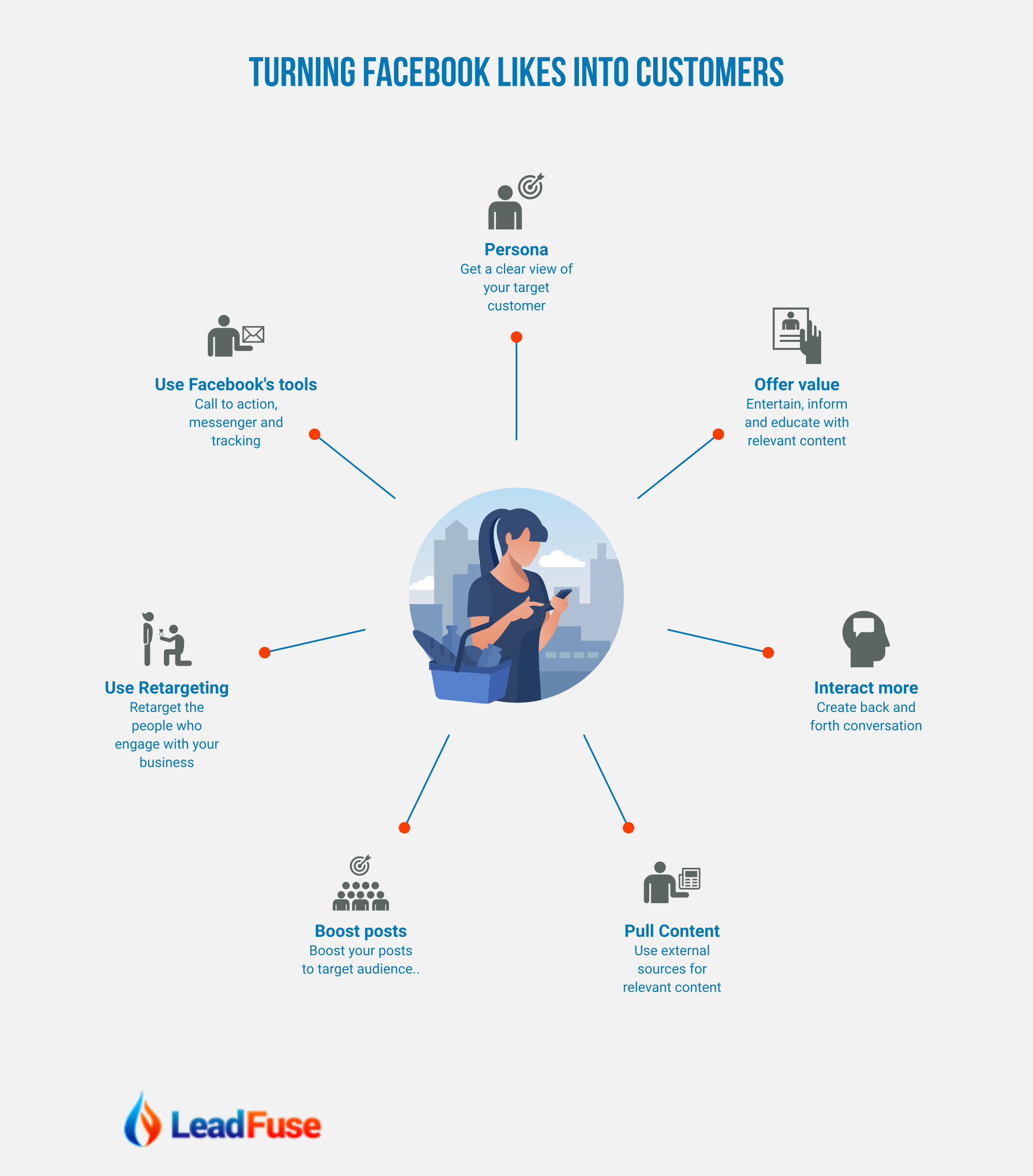 Know Your Audience
One of the first steps in making a Facebook page that converts is to know your audience. Create a customer persona for your target customer that focuses on such things as:
Age.
Gender.
Ideal income.
Educational background.
Other information such as likes and attitudes.
When you do this, it's easier to make Facebook posts that are relevant to your potential customers.
You can create the persona by looking at your fans in greater detail. You can glean a lot of information by looking at the shared details of 50 individual fans. You will also want to look at what they engage with  – for example – other pages, groups and content posted on your page.
This video might also help you in the process
About personas and how to create them (2020)
Address their pain points so that they know that you can help them with what they need.
Offer Value
People want to be entertained, and they want new information. It is your job to provide that to them.
There are many ways to offer value within your Facebook posts:
Post about frequently asked questions and should ask questions.
Show how-to videos.
Post about different problems.
Post about things that interest them as people. It does not always need to be about plumbing.
Whatever content you post, be sure that it shows you to be an authority on plumbing. It establishes trust and builds confidence within your followers.
Interact More
Interaction with your followers and fans is critical. In today's day and age, people want to be able to interact with brands.  In the study referred to above the plumbers with larger followings were more likely have to posted on their Facebook Page:
Pages with more than 600 followers had made a post in the last 3 days.
90% of pages with less than 100 followers had not posted in the past 30 days.
You can just make a post and walk away from Facebook. Instead, interact so that you can get some back-and-forth conversation going.
Ask for opinions.
Respond to comments.
Create a chatbot to address questions in Messenger.
There are also ways that you can make sure that people are getting the interaction that you need. Establish a lead-nurturing email sequence so that people can subscribe to your newsletters. Then, those newsletters can provide more information about your plumbing services.
When you interact more with your fans, you do three things you:
Build up a level of awareness of your business amongst fans.
Create the know, like and trust factors people need before they select a new customer.
Remind them why they are following you in the first place – to get excellent plumbing services.
Pull Content from Industry Sources
No one ever said that you have to be responsible for creating 100% of the content that you share on Facebook.
You need to know how to choose and share relevant information. That's the type of material which will educate your fans and keep them tapped into what you have to say.
You don't want to harass people online like no one wants to be harassed in person.
Hard sell and constant posting about yourself cause people to unfollow you.  They definitely won't turn into customers.
You can pull content from a variety of different sources. Examples are:
Industry-relevant publications.
News sites.
Social media pages.
Even top influencers, such as home-improvement gurus.
Particularly within the plumbing industry, there is plenty for you to share about:
Talk about some of the latest trends within showers and faucets.
Show different house flips and how a bathroom renovation went.
All this is informative, entertaining, and creates content that your fans can connect with.
Boost Your Posts
Facebook has become a 'pay to play' social media platform. While you're posting, your followers will not see everything you post.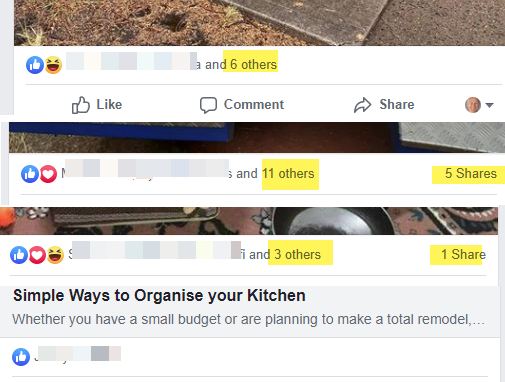 These examples from the pages with over 600 followers shows the low level of engagement and is indicative of the low visibility of organic posts that are not boosted.
In contrast, see the views of this post that has been boosted. Proving that the post still has to be interesting, it has a low number of likes and comments.


You can choose to boost specific posts to increase the local reach to your various audiences.  This way, you can make sure that you're getting more eyes on the posts that address pain points and convert fans into customers.
Retarget Existing Customers or Interested Parties
You never want to lose sight of the fact that you have existing customers following you. They may have called you for a leaky faucet once.  Now, you want to make sure that they stay connected so that they call you for a bathroom renovation, a toilet clog, or some other plumbing service.
Facebook allows you to use remarketing with a Facebook pixel.
Retargeting is a cost-effective form of advertising. That's because you can target people who know your business. You can see they have engaged with the company in some way because they:
Clicked on one of your ads.
Followed you on Facebook.
Visited your plumbing website.
Read an article on our blog.
By reaching out to them, you can help to nurture them through the sales funnel. They're already interested in you because they've performed some action to get to know you.
Then you can hit them with more information so that they can take the plunge and contact you for plumbing services.
Use The Tools Facebook Offers
You might not be tapping into all the tools available to you from Facebook.
There's a call to action button that you can incorporate on your plumbing page that drives people to go to your website or call you. Be sure to program this in so that people have an easy way of reaching you.
Use Facebook Messenger for people to contact you. An auto-reply feature can address commonly asked questions.
Plus, you can make sure to track the messages so that people get a reply back. After all, if you ignore people, it's hard to turn them into customers.
Need Some Help?
Contact us at LeadFuse,  if you're ready to turn your Facebook plumbing page into a serious marketing tool.   We'll provide you with Facebook advertising expertise to generate the conversions you need.